Waste disposal and recycling service
When you need hazardous and non-hazardous waste disposal and recycling, look no further than Hazrem Environmental Ltd of Crumlin, South Wales. You'll get the complete solution for your commercial waste whether it is dry waste, bulk liquid or drummed/packaged waste.
Contact Us Today
News feed
One week left to register for edie's Earth Overshoot webinar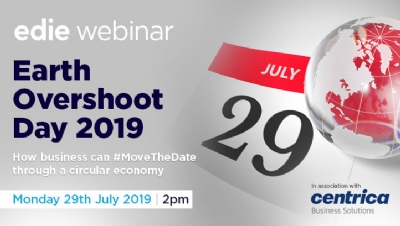 edie's next webinar takes place next Monday (29 July) and will see sustainability experts from Tesco, AB Sugar and the Global Footprint Network discuss how business can champion the circular economy to push back Earth Overshoot Day - the day that humanity uses up all of the planet's natural resources for the year.
Read More
Database User Login